THE CATERING CONSULTANT'S VIEW
JULIAN FRIS,
DIRECTOR, NELLER DAVIES
It's important to start with a blank sheet and identify what the organisation is seeking to do across all its workstreams. This will help establish the vision and goals you're working towards and influence how you react to these challenges.
If the likelihood is that more people will be working from home for the foreseeable future at your client's site, then plan your service accordingly – reduce your footprint and start thinking about tech-driven solutions such as minimarts, food lockers, and delivery as they are more flexible.
It's also important to engage the market and keep an eye on what is happening beyond the headlines. Despite supply chain disruption, there is enough food on the shelves, but the availability of specific ingredients may be impacted. You might just need to be a bit more flexible and creative with your menus to work with what is available at any given time.
In a similar vein, considering the menu mix is critical. Not only can you control the balance of meat and plant-based items and lean more in favour of the latter to reduce your carbon footprint, but you can also use your chefs' culinary skills to provide alternative solutions which are more affordable at a time when people are keeping a close eye on their spending. Review how you present food as well. A 'less is more' approach can reduce food waste, cut costs and avoid customers feeling overwhelmed by too many options.
However, cutting your catering provision altogether can risk losing team members to an employer seen to be offering better benefits. Don't lose sight of the motivational and productivity gains that caring for your staff by offering a good value and good quality catering option can mean. Arguably a decent staff restaurant is as good as or better than many 'wellness initiatives' – an army marches on its stomach, not on aromatherapy treatments.
As for behind the scenes, procurement departments can be slow-moving, and organisations should look at whether strict practises and processes are preventing them from accessing innovative or better value products because they are not from a 'nominated supplier'.
While long-term deals can ensure some level of continuity, they can also result in businesses tied into contracts with suppliers that are rapidly hiking their prices.
Instead, explore the opportunities SMEs can offer and work with them to find your solutions; they are often more focused, less encumbered with costly red tape and incredibly passionate about what they do.
If you can find a locally based smaller business operator, even better, enabling you to support the sustainability of a business that's based within the community and reduce your food miles at the same time.
When it comes to environmental sustainability, we all need to be thinking about our energy usage, for climate and cost reasons, which will involve replacing our old, energy-intensive kitchen equipment with combi, induction and other 'just in time' low energy solutions. If you can't get new equipment, consider reconditioned kit. Investing in electric vehicles, meanwhile, can reduce your distribution costs by a third.
And don't forget to engage staff and keep them involved and collaborating in solutions instead of just being a factor of production. This will require talking to them, training them, and rewarding them to ensure they feel like they're on the journey with you, ensuring a two-way dialogue that could see them suggest solutions that you hadn't even considered.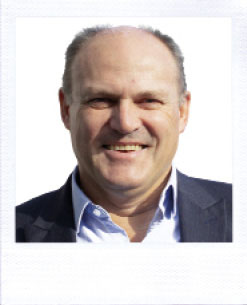 THE CATERING SERVICE EXPERT'S VIEW
HENRY WATTS,
GROUP EXECUTIVE DIRECTOR,
ATALIAN SERVEST
The foodservice industry has been hit hard by recent inflation which has arrived quickly and at high levels. The reasons for high inflation are well documented. However, the reported and published headline inflation rate of nearly 10 per cent is not a rate that is fit for purpose when considering the increases the contract foodservice industry has experienced through the first half of 2022.
With foodservice suppliers having also been hit with huge fuel increases and higher salaries to recruit and retain drivers, it is accepted generally that the true rate of inflation for foodservice is over 15 per cent. The effect has been a huge shock to operators and clients alike, following a more than six per cent rise in labour costs due to National Minimum Wage and National Insurance increases in April 2022.
These cost increases cannot be absorbed by an industry that already typically operates on low margins. Yet, they are understandably difficult to pass onto clients. There is of course some contract protection for operators, where cost plus arrangements are in place. But a strong client relationship is still required for the contract not to be at least 'benchmarked' if not formally tendered. Generally, clients have been accepting, to some degree, of cost increases if operators can demonstrate that they have looked at all ways to minimise increases to subsidy or tariff.
Operators need to review their menus to use alternative ingredients whilst retaining quality, and be more imaginative with menu design and presentation. They should also aim to restructure services to sell more in shorter trading windows, or perhaps move the service to self-serve trading using the latest technology such as ordering and payment apps. The latter is prevalent in contracts where reduced footfall is now the norm following hybrid working. It would be more simple to restructure the service if staff were working from home on the same two or three days each week.
There is also a 'supply side' to cost savings and it's important to follow the adage that 'you can only sell right if you buy right'. Operators should always challenge suppliers to ensure they are getting the best value, as well as engaging with them on product changes, and taking advantage of their expertise. It's important to also look at average delivery values and frequencies in order to reduce pricing. Operators should not be afraid to look at new suppliers, particularly if current suppliers are reluctant to engage honestly and openly.
The cost of providing sustainable catering has increased dramatically across all areas of food and sundry supply chains. The increased cost of meat due to feed and fuel pricing has pushed menu development even more towards a meat free menu and creative recipe planning.
Working effectively with clients to manage cost increases through food and service innovations are critical to being able to continue to offer freshly cooked and nutritious food at a fair and affordable cost to customers, whilst working sustainably in terms of reducing waste, using less energy and ordering less unsustainable products.
Technology is at the heart of sustainable practices, from systems to produce meat alternatives and help to control and reduce food waste, to the development of more energy efficient kitchen equipment and supply chain vehicles, and investment in technology to reduce packaging whilst increasing shelf life. These will continue to develop and be used more widely throughout the industry.