With every passing year, time spent by employees at work has increased, as companies move towards profitability, employees work towards more deliverability. It falls on the FM to ensure comfort and safety measures are adhered to, as these two emotions are critical to overall productivity of a workforce.
Facility Managers are directly/indirectly responsible for the health and safety of employees at the workplace. Their purview spans from the interior to exterior and from the boiler to the basement.
Role of Facility Manager to Promote Workplace Safety
Facility Manager's role in maintaining safety can be as simple as preventing slips and falls or as complex as ensuring safety during natural disasters like earthquakes. The role of facility managers in ensuring workplace safety and efficiency has come into sharp focus and prominence in the new normal that prevails worldwide.
1. Hold Safety Training Sessions
It is the responsibility of facility manager to hold regular meetings to inform employees about any policy changes or any new equipment that has been added to the office and to ensure that employees are educated about safety procedures. Mock Fire Drill training is conducted to sensitize the team and employees on the evacuation procedures and how to rescue themselves in case of fire.
2. Introduce Planned Preventive Maintenance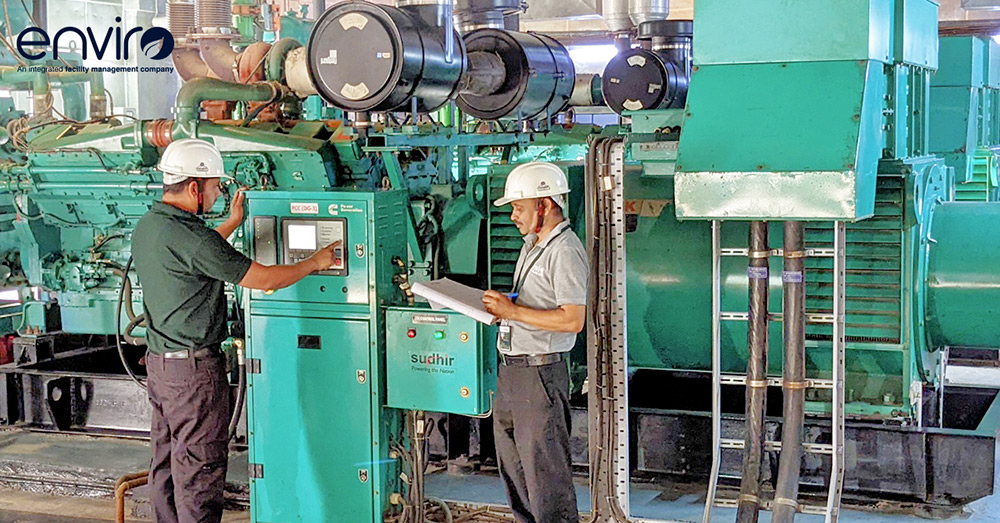 Having a Planned Preventive Maintenance plan helps in keeping the workplace safe. It helps in preventing the potential for breakdown and to ensure that operations are running smoothly. When a machine malfunctions, there is a risk of someone being injured. Conducting routine checks and investing time and resources in Planned Preventive Maintenance helps mitigating that risk.
Without having an ongoing maintenance procedure, the old and outdated equipment may cause injury. Even something as simple as ensuring all the office lights are working properly prevent employees falling down from a dimly lit staircase and checking fire extinguishers on a monthly basis ensures preparedness and safety in case of an unlikely event or fire.
3. Encourage Safety Certifications
As workplaces evolve, so do health and safety standards and hence it can be helpful for facility managers to obtain certain government safety certifications. These certifications can be beneficial in creating a working environment that's more attractive to health-conscious workers.
4. Promote Health and Wellness
Keeping the workplace safe and healthy is one of the most effective ways to protect the most valuable asset – workers. A facility manager must ensure good air quality to preserve the health and wellness of facility occupants. This can be done by: –
Implementing a comprehensive indoor air quality maintenance program.
Conducting regular building walkthrough inspections to measure temperature.
Ensuring that HVAC systems, air supply diffusers and outside air intakes are clean.
5. Being Prepared for any Medical Emergency
A facility manager is required to develop and implement the emergency plan for any medical emergency and support. Tie up with hospitals, ambulances, having the liaison office number and keeping an SOP ready in this regard help facility managers to reduce risk and costs in case of medical emergency.
Conclusion
Health and Safety for facilities is one of the most important investments. Hence, creating a safe workplace is vital to ensuring the overall health and wellbeing of the workforce. A facility manager, by devoting time and money won't just benefit the employees and workforce but can also encourage better productivity and efficiency.