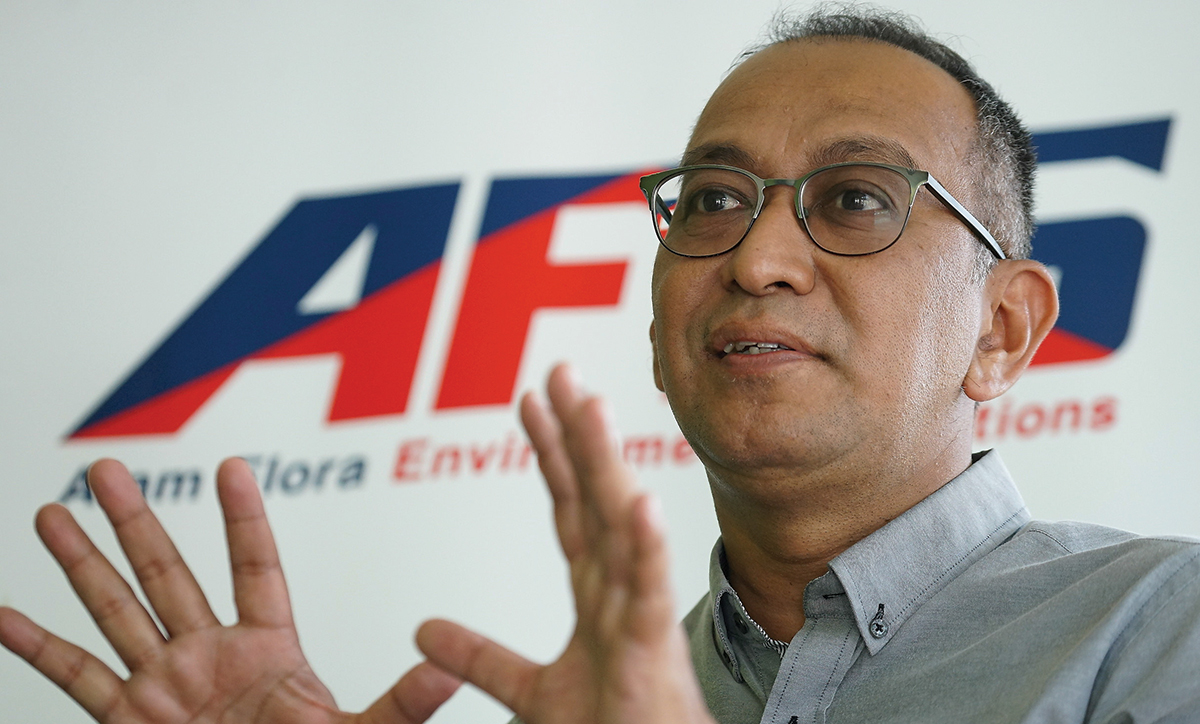 AFES Chief Operating Officer (COO) Nazar Abdul Raof.
Alam Flora Environmental Solutions Sdn Bhd (AFES) is primed to increase its involvement in projects towards achieving the country's agenda through its Asset Facility Management (AFM) business.
AFM is one of the company's core business activities, consisting of hard services namely mechanical and electrical (M&E) as well as civil and structural (C&S), and soft services including housekeeping, landscape, pest control, and security.
In a nutshell, AFM offers effective management of the system processes and practices of all technical, mechanical, electrical, civil, structural, and architectural engineering facilities, within the premises.
More often, these services are outsourced to separate services while the soft services are done which includes housekeeping and cleaning are done by the companies themselves. However, with AFES, companies do not need to have to seek out different companies as a more holistic approach can be obtained from AFES.
"A more holistic solution is definitely in demand now and with AFES, companies can go beyond just employing us to carry out maintenance and housekeeping, we also offer waste management services. This puts us in a very unique position in the market as we can offer a total solution" says Chief Operating Officer, Nazar Abdul Raof.
Nazar added, "We want to be different in the industry with several sustainability solutions which we deem as our way forward." As he has always emphasised the sustainability factor in its businesses like waste recovery and treatment, energy-saving, and rainwater harvesting.
"In Malaysia, projects either fall under government or the private sector. Most of the big companies are working with the government, but we start with the private sector in the open market where the expectation is different.
"Now we are ready to participate in big government projects. We believe our experience of working in the private sector will give us an advantage," he said.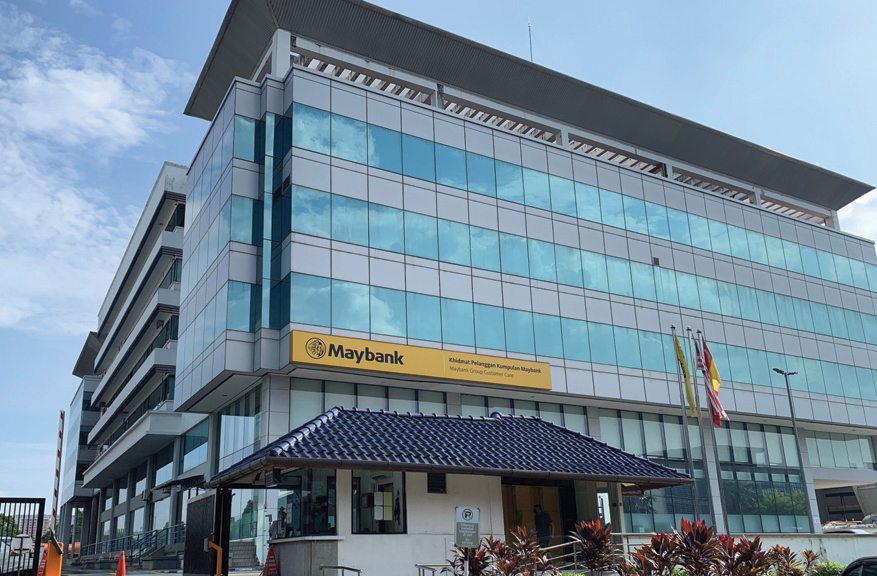 Maybank Group Customer Care (MGCC), Bukit Jelutong, Shah Alam.
Capable to offer Holistic Services
Under AFM, AFES is capable of offering holistic environmental solutions when managing a building including infrastructure cleansing and waste solutions, waste management facilities, and electronic waste (e-waste).
To elevate itself as a world-class service provider, AFES has developed various technological advancements as the centralised monitoring system (CEMOS) to monitor people, processes, and machines which has advanced real-time monitoring systems from the command centre.
CEMOS can also link to a computerised maintenance management system (CMMS) and every work order can be accessed via highly convenient mobile.
AFES is in the process of providing condition building maintenance (CBM), which is a maintenance strategy that monitors the actual condition of an asset to deciding what maintenance needs to be done.
CBM dictates that maintenance should only be performed when certain indicators show signs of decreasing performance or upcoming failure.
A distinct aspect of AFM is that AFES provides systematic self-finding activities for all trades in day-to-day operation to tackle any issue before it comes to clients and indirectly reduces the number of complaints from clients.
AFES has a highly competent technical team that can do in-house repamng works and reduce outsourcing costs to be paid by the client.
Nazar said AFES aspires for long-term partners with a sustainability mind-set m their strategy.
If a client does not have sustainability on their mind, this is when AFES steps in to educate and try to create awareness about sustainability and its long-term impact.
"Sustainability is about the long-term.
"Buildings generate two things, energy, and waste. AFES comes into play to educate businesses on recycling activities and prevent the building from producing more waste going to the landfills," he said.
Most companies only focus on building maintenance and hard services, disregarding what happens at the backend, Nazar added.
AFES also wanted to focus on the design stage of the building and have a hand in helping companies choose sustainable materials, for example in lighting or flooring.
Nazar said cost is a factor, and although some companies opt for low-priced materials, complications are bound to happen in the long run and the cost to fix it would be just as high as buying sustainable materials that would last longer.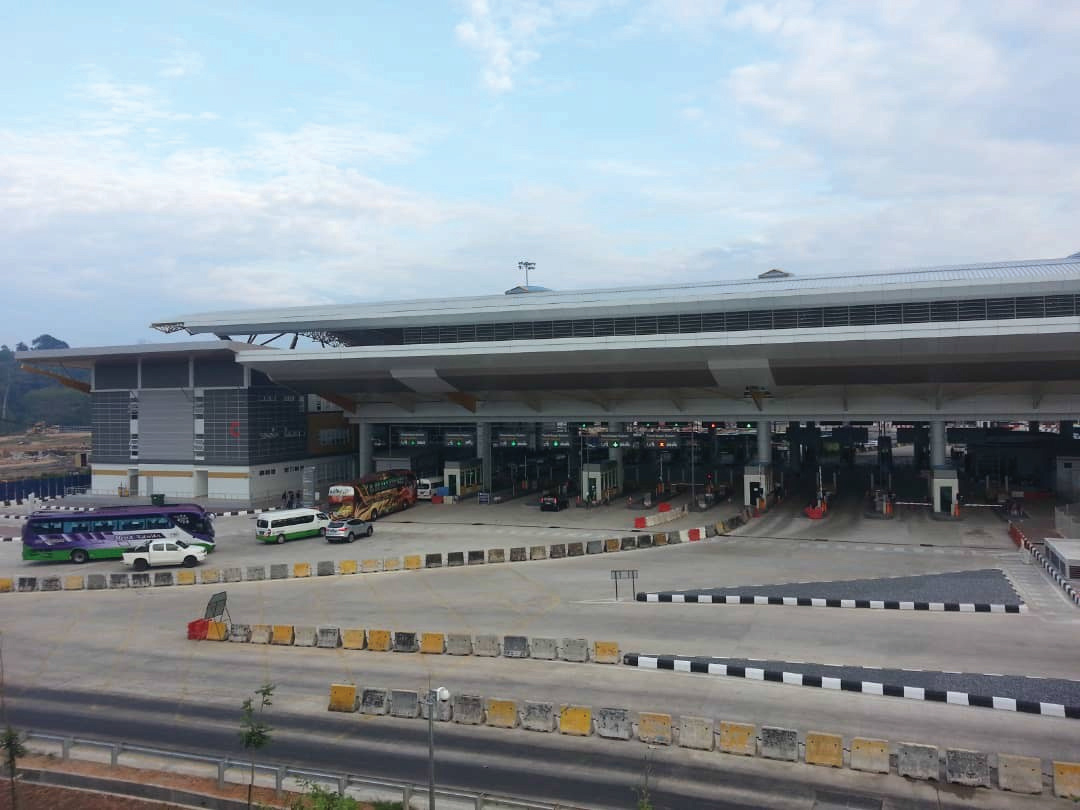 ICQS, Bukit Kayu Hitam, Kedah
Technology & IoT Development
AFES strives to incorporate modern systems like the Internet of Things in its services, which is why the company has invested RM1.5 million to develop the CMMS and CEMOS.
For sustainable solutions to take off, Nazar believed that open tender is not a good resolution for companies mainly because the requirements are already set and there is competition in terms of price.
He regarded having a discussion to offer other solutions to support the sustainability initiatives.
"When it comes to sustainability, creativity is needed to come up with more solutions for companies.
"If a company wants to engage with us, we need to discuss with them the strategy and the way forward of business together.
"Companies can customise what services they need from us. We have the expertise, capability, and financial strength to make buildings better towards a green building," he said.
Facilities managed by AFES
To date, AFES has managed 26 sites including cleaning services.
Currently, it manages the Maybank Group Customer Care building, which is around 264,049.70 sq ft located at Bukit Jelutong, Shah Alam for 24 hours daily since 2019.
There, our services are facilities engineering maintenance which includes hard services and soft services, plus the CMMS monitoring system.
Notably, some of the sustainability initiatives that AFES has done in Maybank are re-lamping faulty fluorescent tubes to LED tubes at all areas and de-lamping which is removing unnecessary light bulbs in areas that are producing greater-than-needed illumination
Other initiatives worth mentioning are maintaining room temperature at 24 degrees celsius and reducing the electrical consumption of air conditioning units and providing stickers for efficient use of water and electricity.
Another facility that AFES has been managing is the Immigration, Customs, Quarantine and Security (ICQS) building with an area of around 2.9 million sq ft located in Bukit Kayu Hitam, Kedah since 2017.
AFES provides comprehensive AFM service which includes facilities engineering maintenance, technology-driven system, and environmental sustainability initiatives.
Due to the pandemic, AFES only manages the premises for 12 hours from 24 hours previously.
Tapping opportunities amid COVID-19
When asked when the business will be back as usual, Nazar imparted that AFES will not fall into the denial trap and the company is not waiting for the pandemic to settle.
"We accept the fact that the pandemic is here and will take a longer time to end. For us, every problem has an opportunity.
"With the great support from our top management, we have enough flexibility to adapt to the pandemic.
"Cleaning and waste solutions are our business so we will invest more in technology. We want to make sure our face-to-face interaction with clients and people are minimised but we want to increase our quality and productivity by using the technology," he said.
He shared that moving forward, the company's plan is to do business at an optimum level with its sanitisation team, technology, and autonomous machinery for customers.
Nazar is open to the idea of AFES supporting the government's vaccine initiative utilising being involved with the cleansing and waste management of vaccination centres (PPVs) and COVID-19 detention centres.
"Our company is ready for any situation and we are also ready to tap into any opportunities such as working with the Health Ministry and the National Security Council.
"We want to work with them…


Read More: A Leader In Key Technology Trends Driving Sustainable Facilities Management