---
Rose Pest Solutions
1860 | Troy | Employees: 350 | Revenue: NA
Sometime after Harlem Ives became a partner in Rose's Rat Exterminator Co. in 1932, he started scheduling routine fumigation services with his clients, rather than waiting for a severe problem to occur. Why, he reasoned, should the factories and food production facilities he serviced completely shut down when their infestations got so bad that exterminators had to use extreme measures that would kill anything that was alive?
Ives was obviously on to something, and his preventive service strategy enjoys widespread use among industries of all types today.
That kind of innovation has helped keep Rose, since renamed Rose Pest Solutions, in business for 161 years. The Ives family has run the business for the past 89 years and is currently in its third generation of leadership, with Russ Ives as CEO and Jim Ives as president. A fourth generation holds management and in-house counsel roles.
Like Harlem, successive leaders haven't been shy about adopting new pest control measures. Two more recent innovations focus on a problem that seems to arise every few years or so in residential settings: bed bugs.
About a decade ago, Rose started using dogs to detect bed bug infestations. The "Rose Noses" and their handlers are recertified yearly and trained to detect live eggs in addition to the pesky bugs. Several years after establishing its canine unit, Rose started using heat to eradicate bed bugs.
"We decided we wanted to get into it because our entomologists believe it's the best way," Jim says. "I think it's that kind of thing that helps us stay relevant."
When it comes to termites, Russ says the company was one of the first to use bait — material that tricks worker termites into taking insecticide back to the underground colony to eliminate breeders — rather than pumping gallons of pesticide around the foundation of a building to destroy the wood-eating pests.
Just as insecticide fumes can creep into the tiniest of cracks in a building, innovation permeates the thinking of the leadership at Rose, including how the enterprise is managed.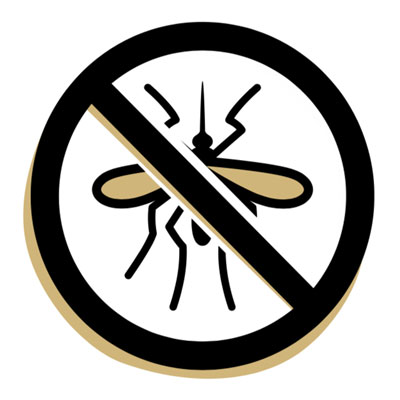 In one instance, the company brought in a business process engineering consultant who worked to actively involve staff in decision-making, rather than merely taking steps mandated by leadership. The company subsequently changed its billing and computer systems as a result.
"You have a tendency in a family business to be autocratic," Jim says.
In addition, starting with Russ and Jim's generation, children in the family have felt no pressure from their elders to join the company. Both Russ and Jim say they worked elsewhere for a time before signing on full-time at Rose in 1978 and 1981, respectively, although as teens both worked summers doing warehouse work and outdoor maintenance.
Taking it a step further, if a family member becomes part of the company, none of the Ives reports to another relative, and managers are empowered to discipline and terminate even employees with bloodlines to Harlem and his son, Bill Ives, who is Russ and Jim's father. In fact, early on, Jim was almost fired for taking too much time away from his workday to hang out with his gregarious grandfather.
"My boss didn't take too kindly to that and he let me know," Jim says.
Before Bill retired in 1995, he managed the company's expansion with additional locations in Michigan, Indiana, and Ohio through internal growth and the acquisition of other pest control businesses.
Rose also grew by adding services. In addition to bugs and rodents, it offers animal and bird management for outdoor critters who seek refuge in big box stores and factories, along with bioremediation for the microscopic pests that thrive in the fats and oils lining the drains of restaurant and food handling operations.
But diversification only goes so far. "We're very broad spectrum within the context of our industry," Russ says.
---
Detroit Golf Club
1899 | Detroit | Employees: 145 (summer) | Budget: NA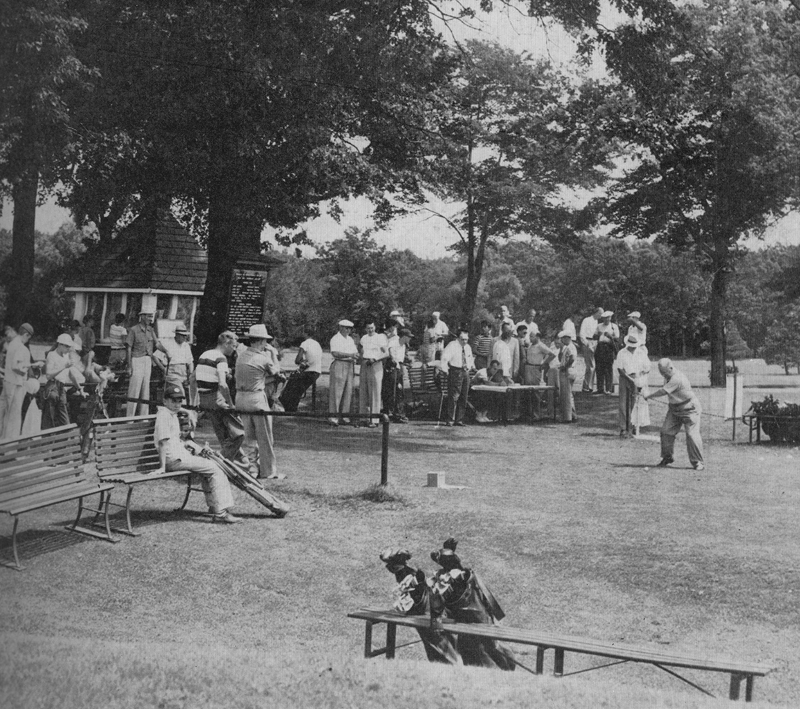 Two businessmen — one who witnessed Detroit's ascendancy amidst the growth of the auto industry, another alive during the city's hopeful 21st century rebirth — have figured prominently in the history of the Detroit Golf Club.
More recently, Dan Gilbert brought the inaugural Rocket Mortgage Classic to the club in 2019, followed by the first annual hosting of the golf competition in 2020. The Rocket Mortgage Classic is the first PGA Tour event ever in the city, and delivers much more than prestige and a chance to play the Donald Ross-designed courses.
"It helps the community directly (through charitable donations)," explains Keith Studzinski, historian of the Detroit Golf Club and a past president. "That's why the members are doing it."
Studzinski says the event raised $1.2 million for Detroit-area charities in 2019 and $2.7 million in 2020, when the competition was held during the COVID-19 pandemic without public ticketholders.
Participants in the Rocket Mortgage Classic play on DGC's two 18-hole courses, created by the noted golf designer, and enjoy the amenities of an Albert Kahn-designed clubhouse, thanks to the leadership of another businessman and politician: William R. Farrand.
Driving wealth through his piano and organ business, Farrand enlisted nine friends in 1899 to help form a golf club. The group initially rented a 45-acre plot of farmland near Woodward Avenue and Six Mile Road, built six holes, and charged a membership fee of $10. Annual dues were another $10.
By 1900, the course had been expanded to nine holes, and by 1916 the club had its famed 18-hole courses. Standing between the seventh and eighth fairways on the North Course is an old, gnarled oak tree reportedly bent as a sapling by Native Americans to use as a marker on a trail between Detroit and Pontiac.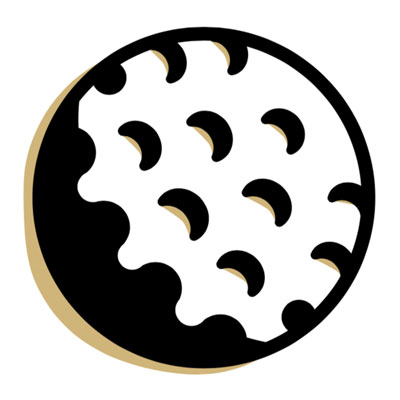 Also in 1916, the club hired Donald Ross' brother, Alec, winner of the 1907 U.S. Open, as head professional. Other notable head pros were to follow.
After Alec Ross came Horton Smith, the inaugural Masters tournament winner in 1934 (he won The Masters again in 1936). Next up was Detroit native Walter Burkemo, who had won the 1953 PGA Championship at the nearby Birmingham Country Club. George Bayer, a four-time PGA Tour winner, also held the job.
Whether by writ or custom, membership was initially limited to white men, but women were allowed at the club in 1905 and the first woman president, Nancy Clavel Forte, was elected in 2000. The exact year women were permitted as members may be lost to history.
No less a figure than the late Mayor Coleman A. Young broke the color line at the club and was admitted under a complimentary social membership (with no golf privileges) in 1986. That same year, Walter C. Watkins — a Black bank executive — joined with a full membership.
Through the years, a variety of notable Detroiters have been members, including Henry Ford and his son, Edsel; Horace Rackham, a philanthropist who donated $100,000 for the construction of the two 18-hole courses; Michigan poet laureate Edgar Guest; Mayor Dennis Archer; football Hall of Famer Jerome Bettis; Kid Rock; and WDIV TV4 newscaster Rhonda Walker.
In 2020, the clubhouse underwent $4.5 million in renovations, part of a larger package of updates totaling $9 million. "We're looking at how much we can bite off next," Studzinski says.
<span…


Read More: Century Club – DBusiness Magazine