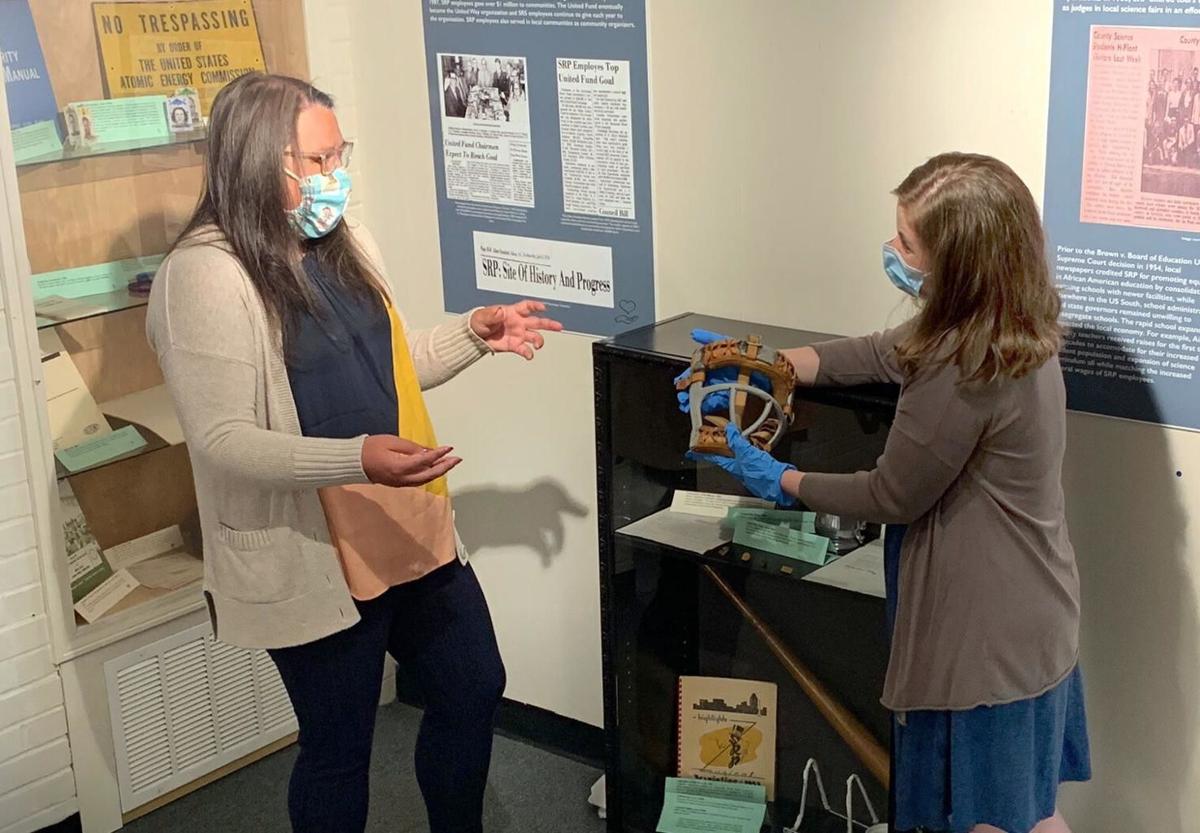 Special to The T&D

AIKEN – Recently, a special exhibit was created featuring life during the Cold War at the Savannah River Plant.
Created by Georgia Southern University post-graduate student Jessica Forsee for the SRS Museum in Aiken, it was visually alive with artifacts from that era.
A range of artifacts was selected and provided, on loan from the Savannah River Site (SRS, formerly known as Savannah River Plant) Curation Facility.
"Learning how to tell the story of SRS through objects is incredibly important when it comes to exhibit curation," said Forsee, GSU post-graduate student. "Getting to bring to life the experiences of the everyday worker at SRS during the Cold War made our 'Nuclear Culture' exhibit such an exciting project from the beginning.
"Right from the start, my internship at the SRS Museum taught me how to take the technical and scientific accomplishments of SRS employees and add in humanities interpretation to bring to life the larger history of SRS during the Cold War," she said.
Melissa Hanson, the curator at the SRS Curation Facility, expressed her admiration for the work accomplished by Forsee, stating that the insight into the day-to-day life of the average SRS worker during those high stress years at home and at work, in an isolated environment, was interesting and revealing.


Read More: Cold War life at the Savannah River Plant displayed at SRS Museum | Local